Summertime is perfect for a trip to the beach, and you'll definitely want to bring along some healthy snacks!
Bon'App
recommends that you munch on fresh fruit and veggies to keep yourself away from less healthy options like hot dogs and candy.
For example, you can try:
Frozen Grapes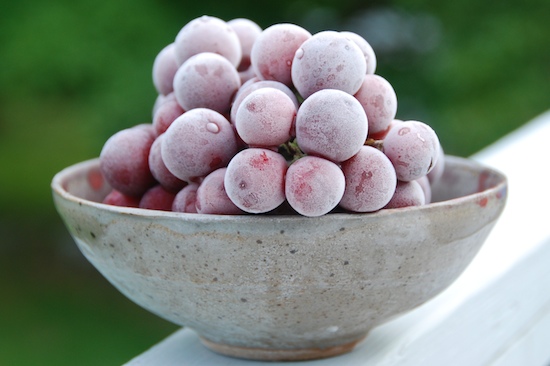 Grapes are a great source of vitamins and antioxidants, and freezing them beforehand makes them even better for a hot summer day! Add them to a fruit salad or just eat them on their own.
Bon'App tells us that there are only 100 Calories in a cup of
grapes
!
Veggie Sticks and Dip
Cut up some carrots, celery, cucumbers, and bell peppers for plenty of yummy goodness (and fiber!) Dunk in hummus or tzatziki sauce for added flavor – but remember to use dips sparingly!
Bon'App tells us that all of those
veggies
have 80 Calories and 2 tablespoons of
hummus
have 54 Calories.
Flavored Seltzer Water
Flavored Seltzer is a great alternative to sugary sodas, and it doesn't have artificial sweeteners to spoil your appetite. Try lemon- or lime-flavored seltzer for extra refreshment!
Bon'App tells us that
seltzer
has 0 Calories!
Have fun at the beach, Bon'Appers, and don't forget to keep making healthy choices!
P.S. And
sunscreen
– don't forget the sunscreen!