Nothing describes summer better than lounging on your porch while nibbling on freshly picked corn on the cob. Here are four different ways of cooking this "staple" vegetable!
If you want a smokey flavor...
Grill it!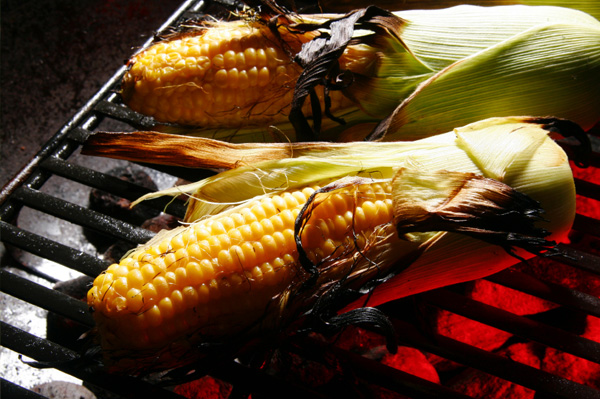 Set up a charcoal grill. Remove the silks, but leave the husks on the corn. Place the corn on the medium-hot grill and turn it occasionally until the outer husks are charred. Cook for about 15 to 20 minutes. (Time: 30 minutes)
If you want a classic flavor...
Boil it!
Bring a pot of water and a pinch of salt to boil. Peel the corn completely, removing both its silk and husks. Place it in water and let it cook for about 4 to 6 minutes. (Time: 15 minutes)
If you want to preserve the nutrients...

Oven Roast it!
If you are pressed for time...
Microwave it!
Wrap a peeled corn in damp paper towel. Place it in a microwave on high for 3 minutes. Let it sit for a minute. (Time: 5 minutes)
Bon'App Tip
: Cut down on butter and salt! According to
Bon'App,
one ear of
plain yellow sweet corn
has 59 calories, 3mg of salt, and 0g of bad fat, while the same treat loaded with
butter and salt
has 155 calories, 29mg of salt, and 2g of bad fat.